Benny Wong (黃子彪) was born in 1960 in Tianjin, China. His parents were originally from Qinggang village (青崗) in the Dachong area of Zhongshan, but they were working in Tianjin when Benny was born. Benny's family moved back to Zhongshan when he was four years old when his father became a government official in Shekki city. Benny grew up in Shekki, completing primary and secondary studies at a public school there.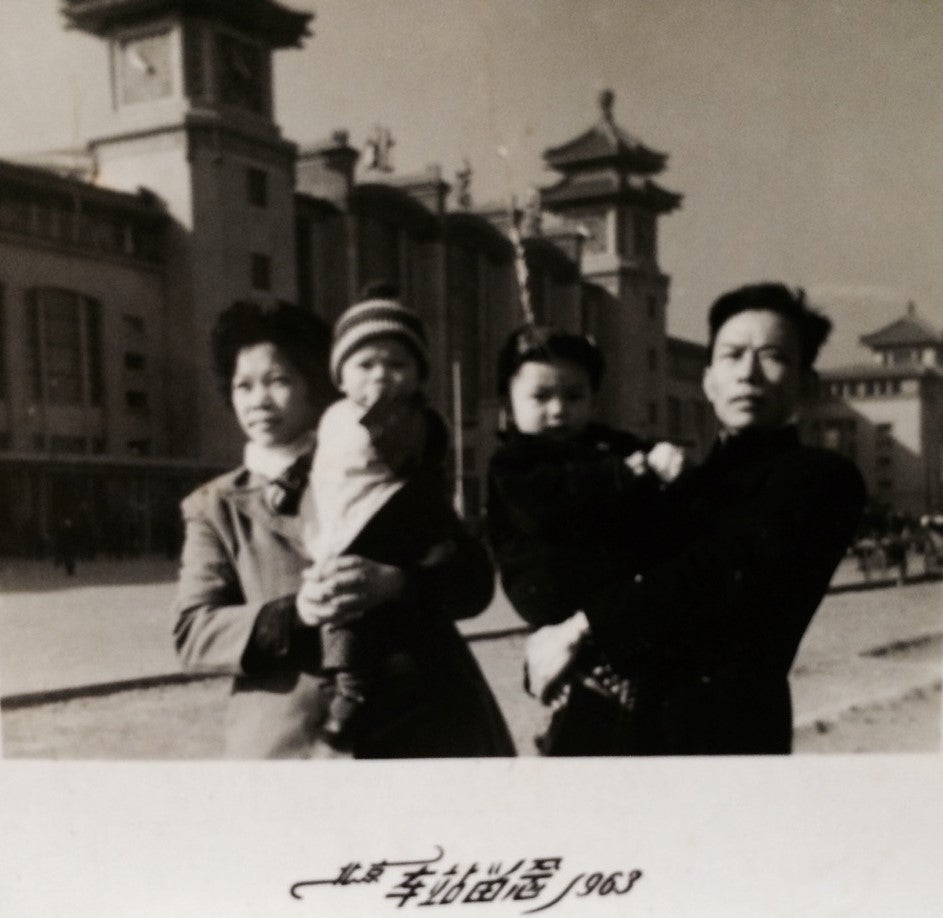 Benny Wong and his parents in Beijing Train Station, China (1963)
Benny came to Australia in 1979 with his parents when he was 19 years old. His grand-uncle (his mother's uncle), who operated a Chinese restaurant in Eastwood, Sydney, sponsored Benny's mother to come to Australia under the family reunion program. Benny had a hard time adapting when he first arrived, as he knew nothing about Australia and did not speak English.
His first job was a part-time kitchen hand at a Chinese restaurant called Choy's Restaurant (地茂) in Chinatown where he worked while studying English at a college. Through his grand-uncle's introduction, Benny got to know a small group of Zhongshanese in Sydney and enjoyed gathering with them for yum cha or barbecue. After having stayed in Sydney for one and a half years, Benny, in his early 20s, decided to embark on a two-year adventure travelling around in Australia. He stayed in Cairns, Melbourne and other cities, working in local restaurants. He also found work in country towns such as Sale (Victoria) and Gundagai (NSW) and coastal towns such as Batemans Bay (NSW), sometimes finding work at the local restaurants through his Zhongshan connections.
With his wealth of experience in working in the catering industry, Benny started his own restaurant in 1984. He has been very successful in operating restaurants of different cuisines. At the peak of his business career, he owned 22 restaurants in NSW. Now Benny owns a Chinese seafood restaurant and a Shanghainese style noodle bar in Ashfield, a Chinese restaurant in Cabramatta, a Western-style restaurant in Moree, to name a few.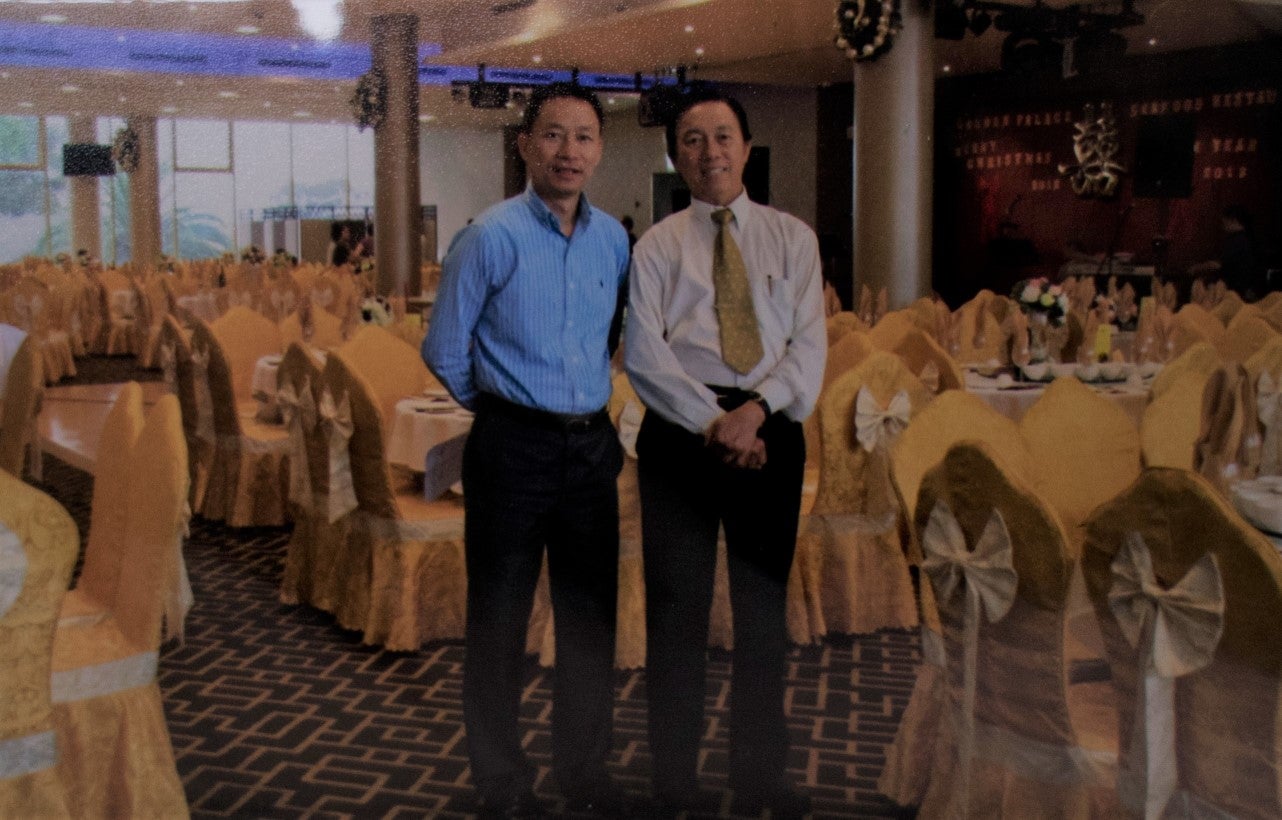 Benny and his new restaurant
The influx of Chinese people into Sydney in recent years has brought both opportunities and threats to Benny's business. Benny says there is intense competition among the growing number of Chinese restaurants in Australia, especially from those smaller ones with lower operating costs. In the late 2000s, Benny began to diversify from catering into ventures such as a mushroom farm in the Hawkesbury and an e-waste trading company in Hong Kong. He is still actively looking for business opportunities with enterprises in Zhongshan and hoping to increase the import/export business between the two places.
Benny sees Sydney as his home and likes living there very much. He would like to retire in Australia, but he admits that he wants to spend some time in Zhongshan each year.
Australia China Connections
Throughout Benny's adult life, he has maintained close connections with other Zhongshanese in Sydney. Some of the restaurateurs among them employed him to work at their restaurants during his early days in Sydney. About two to three years ago, he joined the Chungshan Society of Australia and became one of the sponsors of the scholarships offered by the Society.
With the encouragement from the Society's executive committee, Benny founded the Australian Zhongshan Business Association and became its first President in 2015. The objectives of the Association are to facilitate the exchange of culture and information and the development of business and investment links between Australia and Zhongshan. The Association has about 120 members, all of whom are from Zhongshan or descendants of Zhongshanese, but the Association also welcomes non-Zhongshanese to participate in their social activities.
In his capacity as President of the Australian Zhongshan Society, Benny sometimes received Chinese business delegations from Zhongshan and led business delegations from Sydney to go to Zhongshan to meet with government officials and local business owners. He believes that his proficiency in Cantonese and local connections is helpful in facilitating doing business in Zhongshan.
In Australia, Benny networks with other Chinese business associations representing different provinces of China (such as the Shanghai Business Association, the Zhejiang Business Association) via the Business Association Presidents Group. He has recently donated money to Fairfield Hospital.
Return Journey
The first time Benny returned to Zhongshan was in the mid-1980s, about five years after he migrated. He spent two weeks with his mother in Zhongshan visiting relatives and friends. Since he spent most of his childhood and adolescence in Shekki, Zhongshan, he has a lot of classmates and friends there. Benny goes to Zhongshan as often as several times a year, either for business or leisure.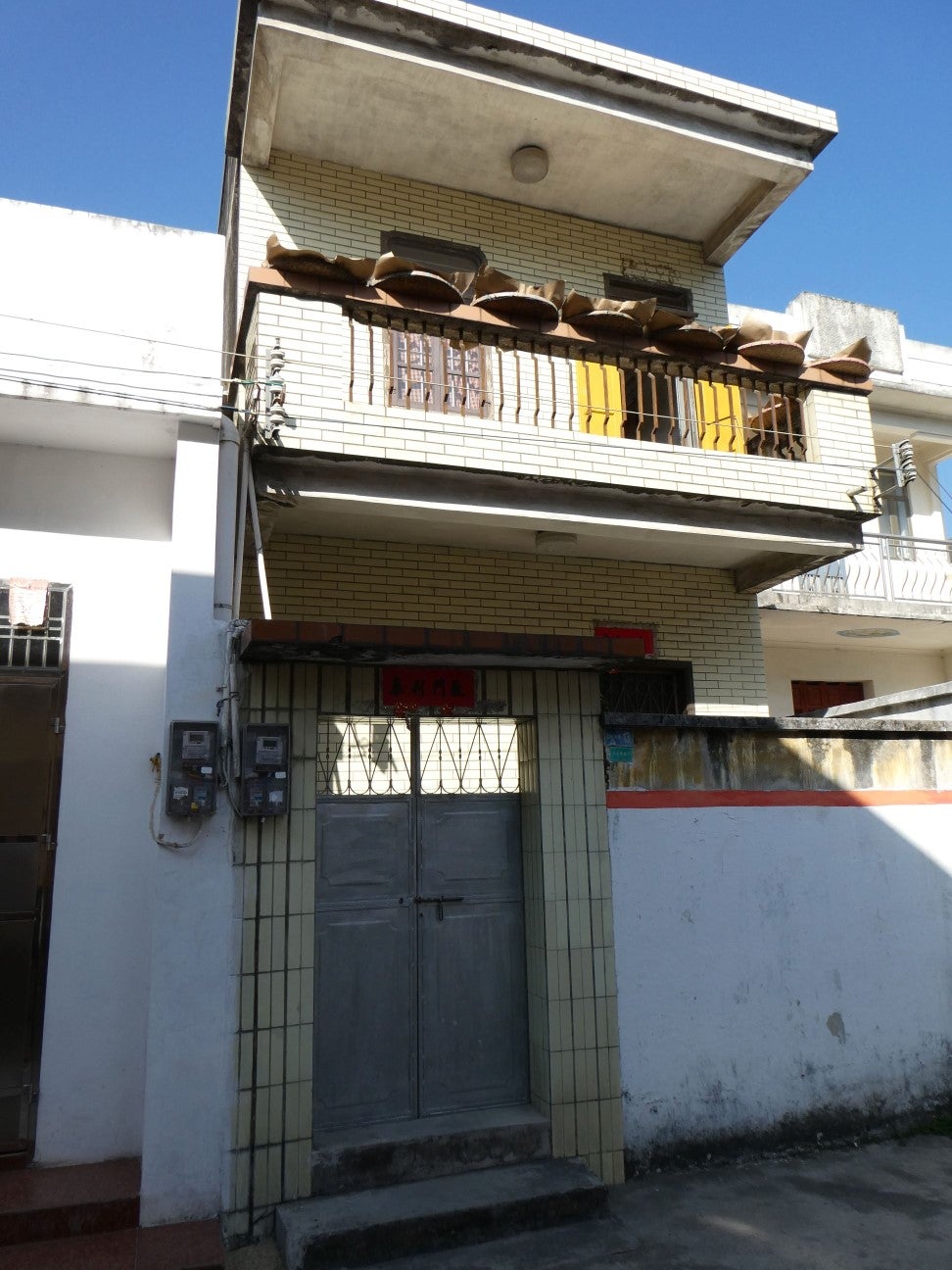 Benny's house in Qinggang, Dachong District (rebuilt in 2000)
His family's house is in Qinggang village. The land and the house originally belonged to his grandfather but Benny re-built the house about 10 years ago as a way of maintaining ownership of the land. The house is vacant most of the time, but someone from the village helps look after the house. Sometimes, Benny's uncle and aunt who live in Hong Kong and Macau will stay there when they return to Zhongshan. When Benny visits Zhongshan, he tends to stay at a hotel rather than in the house.
A block away from Benny's ancestral home is the Wong's Family Ancestral Hall (黄氏大宗祠) for the village. This ancestral hall has recently been restored.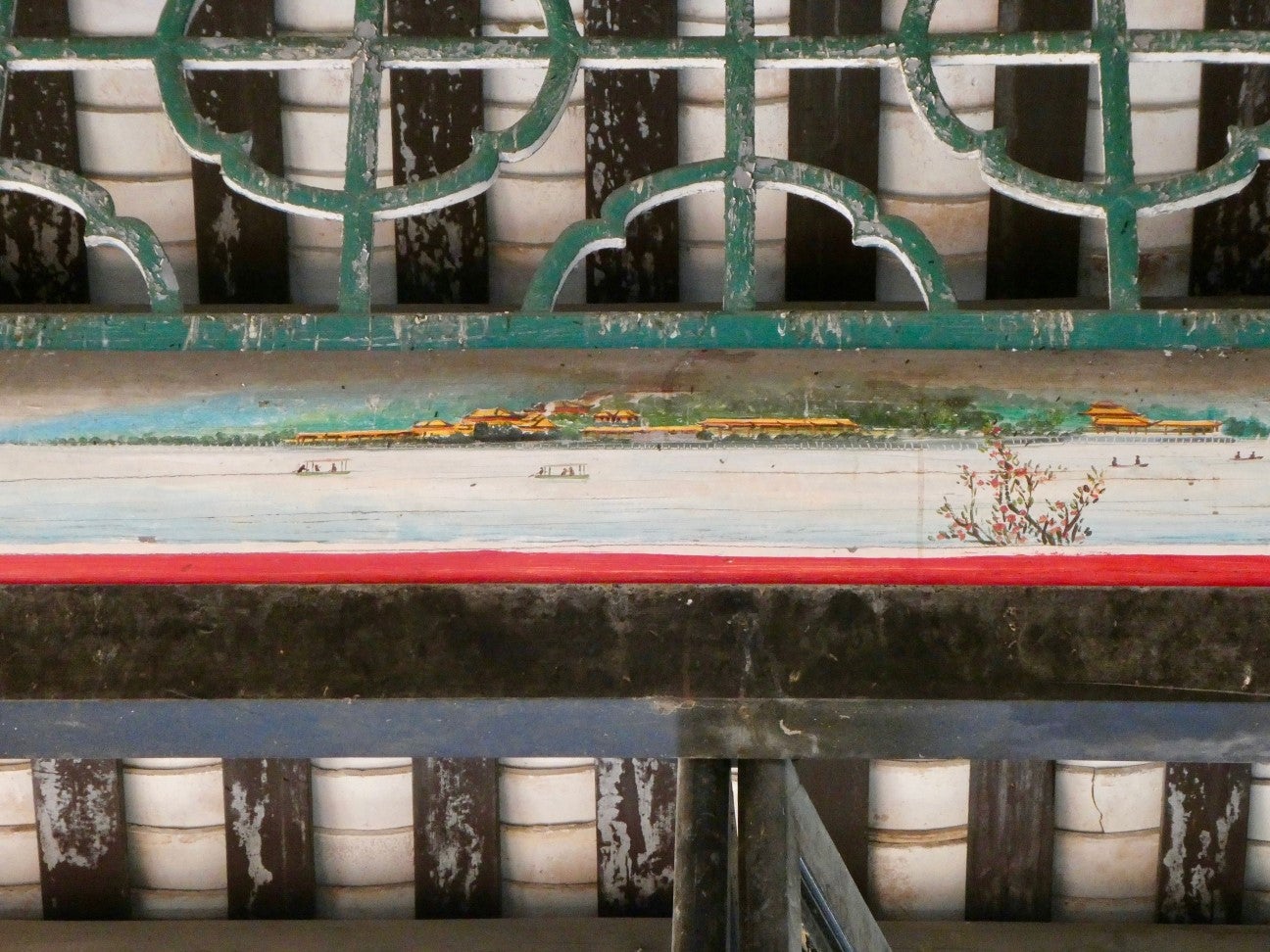 The painting inside of the Wong's family ancestral hall in Qinggang village
It seems Benny's close connections with Zhongshan have not passed onto his children. While his children can speak Cantonese, they do not share his liking of going back to China.